Victorians need mental health support
Victorians are suffering and need mental health support
Without question, Victorians' mental health has suffered as a result of the COVID-19 pandemic. The restrictions put in place to protect the community's physical health have pushed an already struggling mental health care system to breaking point.
The Productivity Commission report into mental health and the Royal Commission into Victoria's Mental Health System have reported extensively on the impact of mental ill-health both from an economic perspective and at an individual and community level. This was before the COVID-19 pandemic and the resultant social isolation, uncertainty, job losses, school closures and economic implications for business owners.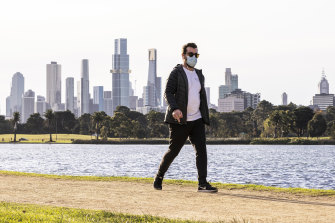 Victorians have borne the brunt of this.
We cannot keep delaying real and immediate action, we cannot rely on Band-Aid solutions or vague plans for the future that may or may not come to fruition.
The Australian Association of Psychologists (AAPi) hears every day from members of the public struggling to either find the support they need or pay for the cost of treatment. We hear from hospitals and GPs trying to find solutions for patients. We hear from psychologists and mental health professionals who are struggling to keep up with demand for their services while being chronically underfunded.
At the same time, we hear from provisional psychologists who either cannot gain employment or are working without payment for up to two years due to their inability to provide services under Medicare.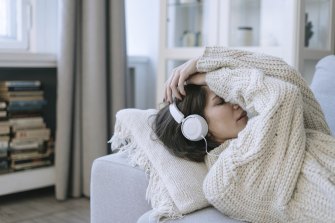 Victoria is a progressive and innovative state and we have seen through funding in the recent Victorian Budget and the introduction of a mental health levy that the Victorian government understands mental health needs to be a priority. What we are asking is for the Victorian government to lead the way and invest in innovative solutions.
AAPi is offering tangible solutions to our mental health crisis now.
We are asking for provisional psychologists to have the ability to provide services under Medicare (with adequate supervision). Provisional psychologists are in the last stages of supervised practice before reaching full registration, with a minimum of four to five years of formal education behind them. Provisional psychologists can already provide services under other funding sources, but not Medicare. This would boost the workforce by more than 5000, increase access to treatment, reduce waiting lists and provide support to early-career psychologists.
This is similar to the mobilisation of medical students we saw early in the pandemic and is in line with what the new AMA Victoria president suggested this week, by utilising medical students to deliver vaccinations. We are in a mental health crisis, and we need to respond appropriately and not wait until it is too late.
We need to raise the Medicare rebate to $150 for psychology appointments. Currently the rebate available for clients is $87.45 for registered psychologists. By raising the rebate to $150, this would immediately reduce or eliminate out-of-pocket expenses to those seeking help today. In a recent member survey of close to 800 private practice psychologists, 86.1 per cent of respondents said they would be able to offer bulk-billing services if the rebate was raised to $150.
Many clients cannot afford out-of-pocket expenses for mental health care, so do not seek the help they need when they need it. This keeps clients untreated and perpetually unwell, so they return for services but are unable to receive adequate intervention.
The costs, both monetarily and to society, associated with mental ill-health are clearly outlined in the recent Productivity Commission Report on Mental Health. Almost one in five Australians experience some form of mental illness in any given year, and the Commission estimates that the cost to Australia of mental ill-health and suicide is around $200 billion to $220 billion per year.
Now is the time for Medicare to be appropriately funded. If the federal government is not willing to act on this, we are calling on the Victorian government to reallocate some of the funding in the current budget to provide this support for Victorians.
We need funding for prevention and early intervention, with the ability for Victorians who need support to access this without the need of a mental health diagnosis or referral. In response to the 2019-20 bushfires, the government provided access to anyone affected by the bushfires to self-refer to a psychologist or mental health professional for up to 10 Medicare rebated sessions. We need this type of response for the COVID-19 pandemic immediately.
There is excellent evidence that early intervention prevents escalation into more serious and long-term problems. We do not want to wait until people are "sick enough" to receive help. Prevention and early intervention is also more cost effective in the long-term.
In the same way the Victorian government is taking decisive action to prevent the spread of COVID-19 and protect the physical health of Victorians, now is the time to protect and support Victorians' mental health.
Tegan Carrison is executive director of the Australian Association of Psychologists.
If you or someone you know is experiencing a personal crisis, please contact Lifeline on 13 11 14 or lifeline.org.au.